We Are Trustworthy & Fair
Our reputation as a company that operates with integrity helps show we are trustworthy. We must also, through our actions in the marketplace and outside of our company, always demonstrate that we operate fairly. Fairness begins with making sure we give business-appropriate gifts that are given without ill-intent, have zero tolerance for quid-pro-quoA favor or advantage granted or expected in return for something activities or bribes, and are free from conflicts—actual, perceived, and potential. Being trustworthy and fair starts with our actions at OneTrust, and this is how we expect you to contribute.
Corruption undermines our foundation of trust with dishonest and sketchy actions and behaviors. It is most dangerous when there are no proactive steps taken to prevent and detect it. We will not allow that here at OneTrust.
Corruption can take many forms, but is most commonly found in:

Slush funds are hidden accounts that are kept off of the accounting books and used to make secret, off-the-record, payments.
This category includes all varieties of dishonest transactions, recordkeeping, and reporting that steal from the company or involve deception or false transactions.
Bribery, kickbacks, slush funds, fraud, misrepresentation, or any other type of fraudulent or corrupt practices are not allowed or tolerated within OneTrust, by OneTrust employees, or by individuals and companies OneTrust partners with.
How Does OneTrust Help Shine a Light on Corruption?
Understanding what corruption is and how it presents itself is the first step to flagging when it occurs. Once we understand it, we are able to see when it is happening and aim to prevent it where possible.
Teammates must stay informed about and follow all relevant policies and procedures, including our Anti-Bribery and Corruption Policy, Recordkeeping Policy, and Gifts and Hospitality Policy which set controls to prevent bribery and corruption—it's like the belt and the suspenders.
Before giving, receiving, or incurring any non-trivial (over $50) gifts, meals, travel, or other expenses or benefits, Teammates should first seek authorization from their manager and confirm the item is NOT being given with the expectation of a return benefit. If the items or event is over $100 in value, Teammates should seek approval from the Ethics & Compliance Office prior to giving or accepting such benefit. See our Code section on Gifts and Hospitality for more information.
OneTrust is committed to transparent relationships and communication. We do not use hidden people, hidden motives, or hidden terms or other types of non-transparent or shady arrangements. OneTrust Teammates must accurately report accurate gifts, entertainment, and hospitality information whether given, or received. When making such reports, Teammates must make sure to include all relevant information.
OneTrust Teammates must always keep detailed and accurate records of all transactions. OneTrust conducts thorough audits to verify these records are accurate. See our code section on Recordkeeping for more information.
No Bribes! 

Only Good Vibes
We have zero tolerance for bribes. A Teammate must never attempt to bribe or make any other type of improper payment or gifts to our customers, partners, or government officials. While this seems straightforward, what constitutes an "improper payment or bribe" can be broad and widespread.  
Check out these examples of what could be considered a bribe:
Duh! This one's pretty obvious. Teammates must never give or receive money outside of a contractual payment to other parties. Teammates should not be making direct payments on OneTrust's behalf to other parties and must not give or accept cash or cash equivalents.
Excessive gifts are also big no-nos... whether they be sports cars, video game consoles, or tickets to events—including sporting events and concerts. The line is not always as clear as these examples. The general rule is not to give or accept gifts over $75. If you're ever uncertain, check with the Ethics & Compliance Office. You can also check out our Gifts, Travel & Entertainment section of the Code for more information.
Like gifts, where our hospitality towards other parties becomes excessive—think lavish meals or hotel suites—what was once friendly hospitality can quickly become an illegal bribe. Check out our Gifts, Travel & Entertainment section of the Code for more information.
When we make charitable contributions, it's because we want to actually support the charity. We do not use charitable contributions as "quid pro quo"—i.e., in exchange for something. To learn more about permissible charitable contributions, see our Charitable Contributions Policy.
We make hiring decisions and promotions based on merit, not to sweeten our business relationships with our vendors, suppliers, partners, or other third parties. For more info, check out our Conflicts of Interest Policy.
Gifts, Travel & Entertainment
---
How do you know what types of benefits you can exchange with or receive from our prospects and customers? 
It can seem hard, but we are here to help you understand the limitations. First, benefits can mean gifts, meals, entertainment, travel, or any other financial or non-financial benefit. As a general rule, Teammates must be ethical and strategic in how they use company resources and in how we win business.
We understand that gifts and hospitality can be appropriate ways of building relationships, but we want to ensure our conduct is seen as just that, and not paying to play. 
We don't pay to play…and that is why we don't, as a general rule, give or accept gifts or benefits over $75.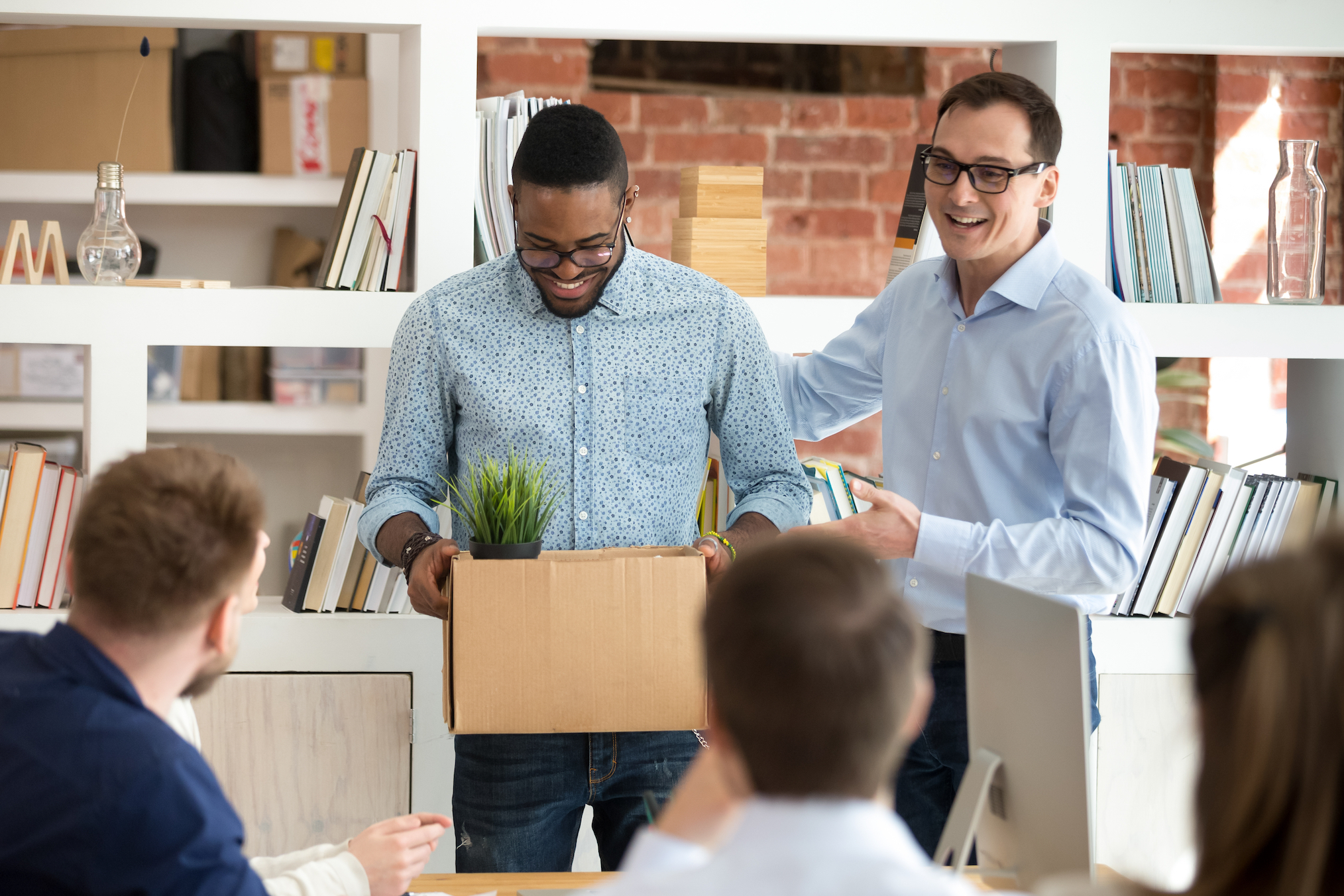 If the benefit is valued over $75, you must:
Before you consider giving or receiving gifts, hospitality, or travel of any value, you should also get authorization from your manager that the benefit is legitimate and acceptable.
Here are some other quick answers that should guide you in your gift giving and receiving:
If the answer to any of these is no...
Is the gift reasonable and nominal?
then your answer is "no"—the gift should not be given or received.
Does the benefit have a necessary and legitimate business purpose? 
then your answer is "no"—the gift should not be given or received.
Is the benefit allowed by the recipient's/giver's policies?
then your answer is "no"—the gift should not be given or received.
Would you be okay with the front page of the paper reporting the benefit?
then your answer is "no"—the gift should not be given or received.
If the answer to any of these is yes..
Is the gift cash or cash equivalent?
then your answer is "no"—the gift should not be given or received.
Is there an expectation of a return benefit?
then your answer is "no"—the gift should not be given or received.
Are you giving the benefit with the expectation of obtaining or retaining business?
then your answer is "no"—the gift should not be given or received.
Is the person or company involved in an open tender/RFP?
then your answer is "no"—the gift should not be given or received.
And here are the instances where you must receive advance approval from your manager and the Ethics & Compliance Office to give or receive the gift/benefit:
A government official is involved
The value exceeds $75
The total value toward any one entity (and its employees and agents) exceeds $200 in a calendar year
It's contract renewal time for the customer
We are trying to turn the prospect into a customer 
Frequently Asked Questions
---
Conflicts of interest are situations where your judgment could be compromised because of conflicting loyalties between your personal or financial interests and your job. They can arise when your personal relationships, activities, or financial interests overlap with your job duties in a way that affects or could potentially affect your decision-making at OneTrust.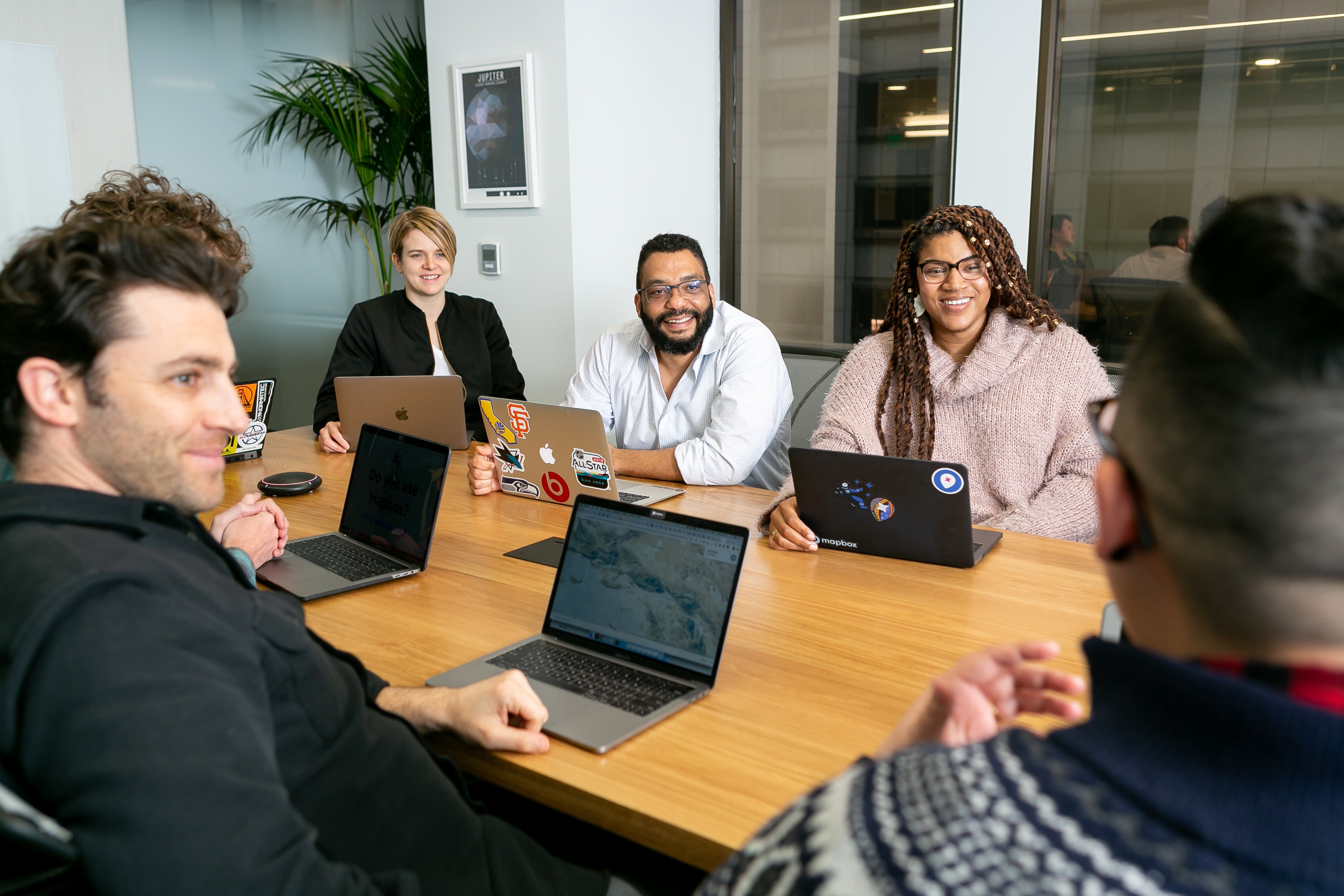 Having a conflict of interest does not mean your judgment is compromised, it just means it could be without the right structure.
There's that old saying, "Don't mix business with personal," but at OneTrust, we recognize that not all personal connections to the workplace are bad. The possibility that a Teammate will know another employee working for a customer or partner of OneTrust is almost inevitable. There is nothing wrong with those relationships, but they must be disclosed so that they can be properly managed.
OneTrust works with its Teammates to identify relationships, financial interests, and outside activities that have the potential of overlapping with your job duties and will work with you to come up with solutions that manages any personal commitments before any potential problems arise. 
Disclosing Conflicts of Interest to OneTrust keeps OneTrust in-the-know about the places where our business and personal lives intersect and allows the Ethics and Compliance Office to determine whether any measures should be put in place to protect the trust of our Teammates, customers and partners. Those protective measures shouldn't impede your work at OneTrust—they're in place to ensure that the "personal" doesn't drift into your business decisions.
Teammates should disclose certain relationships, activities, and financial interests to OneTrust when those connections work for parties that do business with OneTrust.
Which personal connections should I look out for? Family members, close personal relationships, or romantic relationships that could appear to influence your decision-making at work. If you actively work with or for a personal connection or your personal connection has the ability (or potential) to influence your position or salary, you should let OneTrust know.
But only when a connection works for: OneTrust, an existing and potential customer, one of OneTrust's partners, or a third party that has a business relationship with OneTrust.
What types of activities may lead to a conflict of interest? Outside employment (including gig-economy jobs like driving for a ride-sharing company), serving on for-profit or non-profit boards, working as a public official (whether paid or volunteer), or memberships in trade or government associations.
Does this mean I can't do any of those things? No! These activities might create a conflict of interest, which is why you should disclose them as soon as possible. Our team at OneTrust is here to put the guardrails in place that ensure these activities don't become a conflict of interest.
 
What kinds of financial interests do I need to disclose to OneTrust? Ownership interests or investments in companies that have (or may potentially have) a relationship to OneTrust. This includes holding individual stocks in companies, but not stocks that are part of a fund

A fund is a group of investments that includes multiple companies. This includes things like pension funds, exchange-traded funds (ETFs), and mutual funds.

.
How do I know that a company may have a relationship with OneTrust? A good rule of thumb is to check with the Ethics & Compliance Office. Generally, these companies include OneTrust's competitors, vendors, partners, and any other third parties that provide services used by OneTrust.
And do I have to disclose every holding? Good question. No. You only have to disclose material interests that you hold in these companies. A material interest is an interest that has the potential to impact the decision making of that company.  
 
Disclose as soon as you become aware of the potential conflict of interest. Reporting the relationship, outside activity, or financial interest to the Ethics and Compliance Office is a powerful tool for maintaining the trust of our customers and partners—don't be afraid to use it!
Submit your disclosure form here. It will then go to the Ethics & Compliance Office. They may have more questions about the relationship, or they will respond with actions you are required to take to ensure the separation between business and personal remains.
Frequently Asked Questions
---