We Are Collaborative & Compliant
Our rapid growth as a global company has only been possible by maintaining OneTrust's good reputation in our industry, with our customers and with our business partners. OneTrust's commitment to our customers and our partners includes, and is based upon, our commitment to playing by the rules while building strong, ethical, and lasting relationships. This is why we must strive to be ethical and compliant in all aspects of our business.
We count on our Teammates to be both collaborative and compliant:
Similarly, we hold our business partners, vendors, and suppliers to these same high standards of trust, honesty, legitimacy and fairness in business.
Third Parties
---
Strong relationships with our vendors, suppliers, partners, and other third parties are important to OneTrust. We pride ourselves on maintaining partners that strengthen our services and help us deliver the world-class service our employees and customers are accustomed to.
Our partners and third parties represent us—just like they do our customers. So, they must represent who we are, the values we require, and the standards we keep. They, in many ways, are our proxies. We must do our proper diligence on who they are and what they stand for before we partner with them, and once they become our partners, we must manage and reasonably mitigate any unacceptable risk they may present.
This means we must look into and understand who they are, how they do business, whether they are transparent and honest, collaborative and compliant, and whether they present any unacceptable legal or financial risk to OneTrust before we enter a relationship with them.
It's like conducting a background check and making sure our third parties are who they say they are.
Before working with any outside party, Teammates must verify that OneTrust has looked into and approved working with that party for the specific business purpose they are being hired for.
We hold our business partners and third parties to the same high ethical standards we hold ourselves to, and that includes their supply chains. They must always follow the law and all applicable principles reflected in this Code.
Frequently Asked Questions
---
Fair Competition
---
OneTrust and our Teammates always compete fairly with other businesses and competitors. We cannot take actions or make agreements with our competitors that could—or could be seen as—illegally limiting competition or a customer's choice, including fixing prices or rigging bids to win against competitors. Teammates should never discuss pricing or OneTrust's confidential business information with competitors, or even in the same room as competitors.
A good rule of thumb—don't talk about or share business information with a competitor.
If a competitor gives you confidential information about their pricing or business, you shouldn't share it with others and you should report the situation to the Ethics & Compliance Office.
How we gather and understand information about our competitors and other companies within our supply chain must pass the smell test. Any competitive information should be gathered from legitimate or publicly available sources and not in deceptive or misleading ways like theft, misrepresentation, posturing, or inducement. Obtaining information by lying or pretending to be someone you are not, is unethical.
Competing fairly also involves
Not mispresenting the quality, features, or availability of our products,
Not conducting illegal or unethical actions to win business,
Respecting other persons' and other companies' intellectual property. A company's image and likeness (i.e., representation and presentation of themselves) is theirs, and we won't take that or misuse it. And,
Returning another company's confidential information that was given illegitimacy, illegally or by mistake.
Frequently Asked Questions
---
Accurate Books & Records
---
At a minimum compliance is keeping accurate financial books and records. In fact, it's sometimes the only thing people think of when being compliant, but it's actually just the starting point.
OneTrust Teammates must always keep detailed and accurate records of OneTrust's financial and business information. These records must be accurate whether they are used internally or externally. 
We must include all relevant details in our records, because a lie by omission is still a lie. 
Skewing financial information and/or mispresenting facts is, most times, considered fraud or theft.
 
The Details Matter:
Accurate and complete records require more than writing down the right dollar amount in Excel. Be specific about all the relevant details of the transaction. Think through the following:
These details provide OneTrust with accurate and complete records of all transactions and are a good mental checklist for Teammates to make sure that they fully understand and shine a spotlight on the transaction.
To learn more about how we keep accurate and complete records, check out our Recordkeeping Policy.
Anti-Money Laundering
---
It is each of our responsibility to make sure the money we accept is from legitimate sources. Many times corrupt individuals will use legitimate channels to clean their money.  What does that mean?  It means the money may have come from the proceeds of terrorism, bribery, child labor, kickbacks, or other forms of corrupt practices, and that the person who received the money wants to wipe the trail of that money to those activities. Cleaning money, hence the word "laundering", is illegal and nothing we want to be a part of.
This is why it is important that we know our customers, their companies, and their owners, and that they actually exist.  
What do we ask of you?  If you suspect any of our customers are cleaning monies through their business with OneTrust, speak up so we can look into it.
International Trade & Sanctions
---
International trade laws determine who we can deal with and how we can trade—i.e., move things and items across country boundaries. These laws do not, at first glance, appear to apply to the work we do at OneTrust, but they can. Let us explain.
 
International trade laws deal with how you can import and export certain goods and technologies across country lines. Put simply, these laws tell us where we can do business, with whom we can do business, and the type of business we can do with those individuals, countries, or organizations.
But Why?
International trade rules and sanctions are made to provide transparency for and protection against dealing with individuals, countries and organizations that thrive off of and allow unethical and illegal activity. 
 
Governments across the world look at trade laws and sanctions as their way of helping make sure that good tools and resources don't get into the bad folks' hands. These laws intend to stop bad people from using good things to harm others.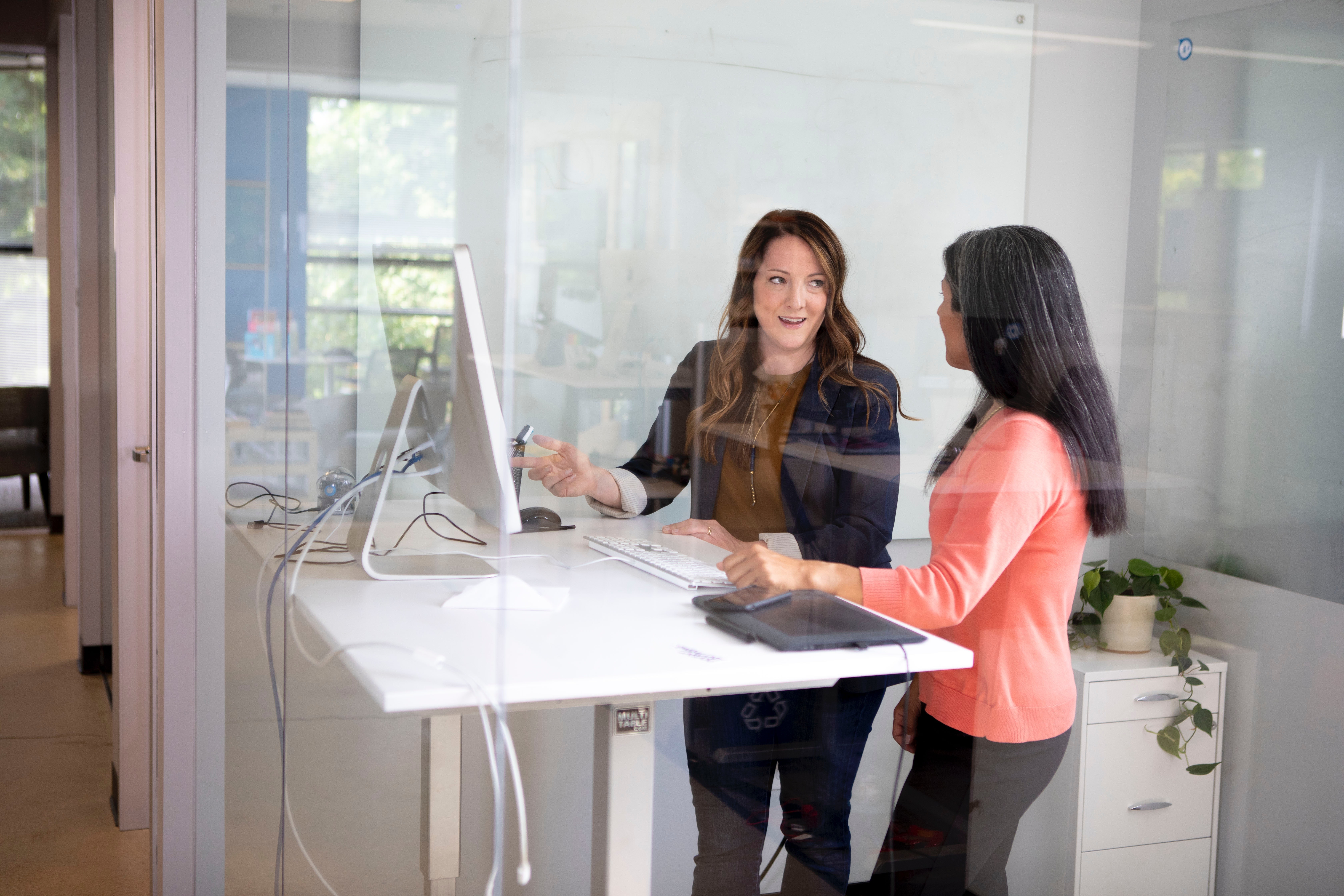 The key is understanding with whom and where we do business, because those facts can inhibit our ability to get financing, contract with certain companies or countries, and/or lead to fines by the government. Even more importantly, that information helps us determine that the people and places where we do business align with our values and do not violate government regulations.
For more information on exactly how and where international trade and sanctions play into our business, read our International Trade Policy.